** The First Official Celebrity Juice App ***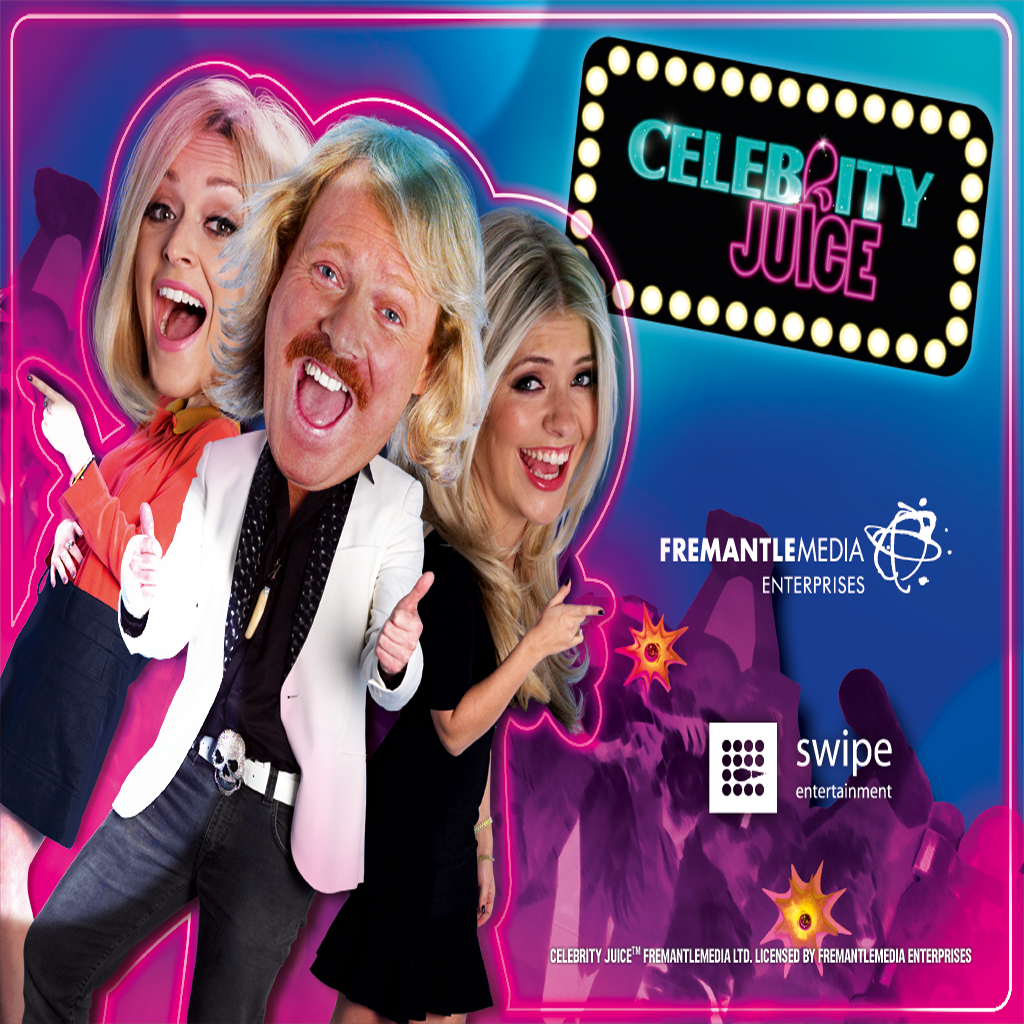 When's Juice on me phone? When can I get a bit of Juice on me phone? Well, it's here at last!
The best show on telly 'Celebrity Juice' is finally here on the iPhone.
Now you can play Celebrity Juice yourself. The celebrity panel show hosted by me Keith Lemon featuring the fittest team captains known to man, Holly Willoughbooby and Fearne
'Rotton' Cotton.
**** Support team Fearne or Holly. Your scores contribute to the **National Competition** between team H and team F in the hilarious game on your phone.
You will earn points for your team playing in some of the classic rounds from Celebrity Juice, plus new mini games.
LEMON HEAD:
Choose a Cat-EGORY: (that's American for category) and answer questions about your favourite celebs
COVER STORIES:
Select one of the following sec-TORS
Paris Stilton
Celebrity Super Computer
Doggy Style
Celebrity Threesomes
NEW MINI GAMES:
GET YOUR COAT YOU'VE PULLED: Can you dance like Keith Lemon
BANG TIDY: Help Holly and Fearne tidy their dressing room before Keith pervs at their undies.
SMASH YOUR BACK DOORS IN: See how many doors you can smash in
CELEBRITY FACE INVADERS: Quick shoot those face invad-DERS.
WE THINK THIS IS A FIRST:
You get the chance to suggest your very own mini game, and if you come up with the best idea we will MAKE IT. You will get your name in game and become a legend in Celebrity
Juice folk law.
Play with me, Keith Lemon and the F.A.F team captains everywhere you go.